one80salon sponsors 15 nets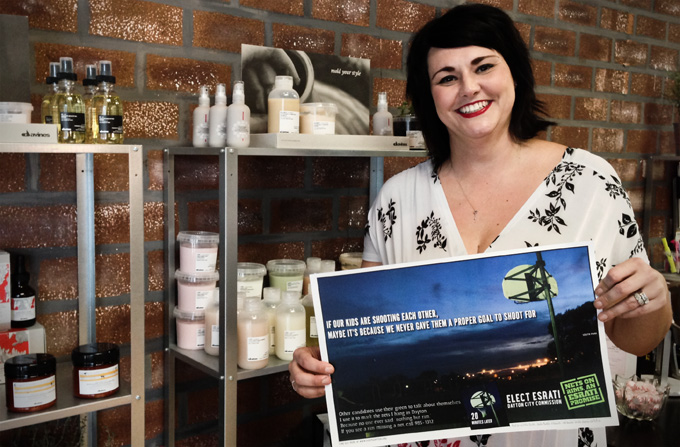 When you walk into a salon or barber shop and you know one of the customers, it's usually a great start. Especially when that customer wants to donate to the cause. Tessa Hickey who was working on my friend said right away- she wanted to donate- and here we are.
one80salon is on Brown Street between BW3 and the Pine Club- and they just opened up last year. Christina Hammock is the "owner stylist head turner" (I like fun titles). They're at 1910 Brown St Dayton OH 45409 and you can call the salon at 937-222-0180. I'd send you to their website- but it's not quite up yet at www.one80salononbrown.com
Thanks Tessa!