Boogie's Green Machines sponsor 5 nets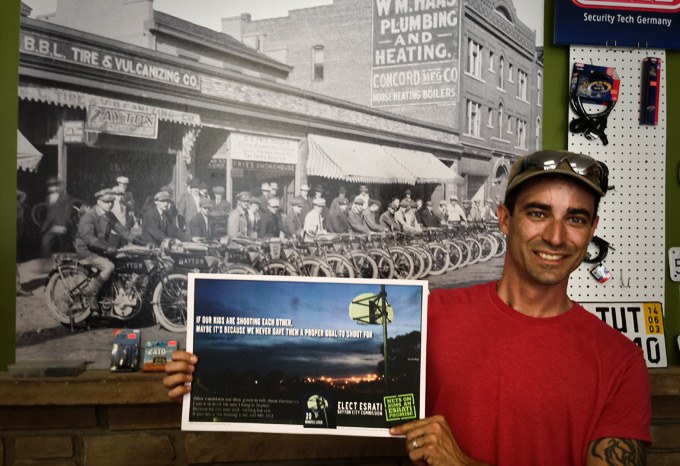 I ride a scooter and was very sad when MotoScooto closed down on Wayne Ave. But now we have Boogie's Green Machines  at 1120 Brown St Dayton Oh 45409, and they can hook you up with a scooter or an electric bicycle. Call them at 937-396-211 or check out their website at www.boogiesgreenmachines.com
UPDATE APRIL 2014- sadly, Boogies has boogied and there is no more scooter shop in Downtown Dayton at the moment.
There are three co-owners, and while Doug Girtman was busy selling a scooter, I talked to Seth Martin who liked what I was doing and he decided to sponsor 5 nets.
The shop is packed to the gills with scooters and electric bikes and even some hipster fixie bikes for those who don't believe in gears. If gas prices are getting you down and you want a fun, green way to commute go in and check them out.
I didn't even have to tell them my plans to make scooter parking possible on extra wide sidewalks downtown to encourage scooters and cut down on parking needs.