Mr. Martin's Beauty and Barber sponsors a net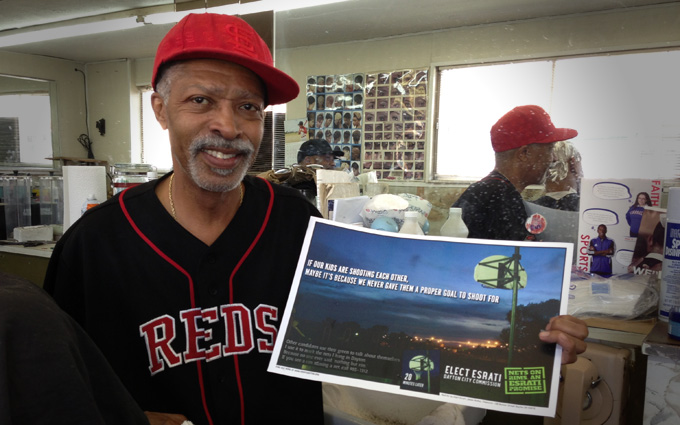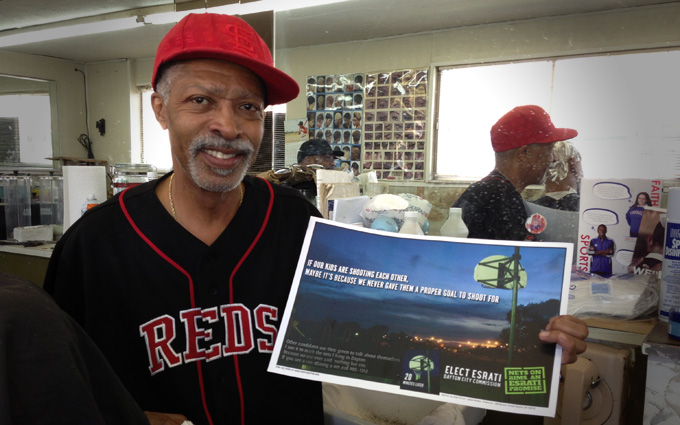 It was just after 9pm as I was walking door-to-door last week on Eichelberger Ave when I ran into Carl who was just coming home from work. We had a talk about Dayton, and his long career as a barber. He told me to stop up at the shop on Saturday- and it took me a week, but I got there yesterday.
He sponsored a net and want's kids to have a goal worth shooting for. Thanks Carl.
The shop is at 2287 Gettysburg Ave 45417, the phone number is 937-276-9497, it's owned by Raymond Martin.